›

Milas Airport International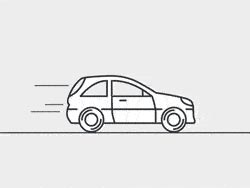 Please wait, we are preparing reasonable prices for you.
Bodrum Car Rental
Bodrum is one of the cities that attract attention with its architectural structure and being a sea city. Bodrum, which is one of the top cities of the holiday towns, also has a lot of places to visit.
Öncelikli olarak, müze ya da Antik Kent gezmek isteyebilirsiniz. Zeki Müren Müzesi ve Bodrum Su Altı Arkeoloji Müzesi de burada bulunmaktadır. Oldukça dikkat çekici olan bu yerler görülmeye değer yerlerdir. Bunun yanı sıra Halikarnas Mozolesi de burada bulunmaktadır.
Bodrum, qui est également riche en termes de château, de Bodrum et du château de Venise, est une structure remarquable. Bodrum, riche en ville antique, est située dans des villes antiques, ce qui attire beaucoup d'attention. Au début de ces villes se trouve l'ancienne ville de Bargilya. L'ancienne ville de Bargilia, qui est très importante, vaut vraiment le détour. Myndos Ancient City et Pedasa Ancient City sont également situés dans cette ville. Il ne faut pas partir sans voir ces anciennes villes fréquentées par les touristes. Madnasa Ancient City et İasos Ancient City sont également des édifices assez anciens. Le théâtre antique de Bodrum est également un bâtiment très important.
Koyler et les plages sont également très fréquentées. Surtout Camel Beach et Fener Beach sont très célèbres à Bodrum, vous devez aller à la péninsule ou à Ada Bosphorus et vous devriez le voir aussi. Bitez Public Beach a également une vue magnifique. De plus, Aquarium Bay est également un lieu très important. Cette baie, située sur la péninsule, peut atteindre la mer avec sa mer très claire.
 Le chantier naval ottoman de Bodrum est également une structure remarquable. L'église Apostol est un autre endroit qui sent à la fois l'histoire et attire l'attention sur sa structure. Le chantier naval ottoman est connu pour être une structure très ancienne et pour faire des navires à l'État ottoman dans l'histoire. Je suis sûr que vous voudrez voir l'endroit qui sent l'histoire. En dehors de cela, l'église Apostol a une structure plutôt ancienne. C'est assez impressionnant avec son histoire qui remonte à Milat. Outre les bâtiments historiques de Bodrum, les moulins à vent offrent également une vue magnifique. Soyez sûr que vous voudrez voir cet endroit.
Bodrum Cennet Koyu est une autre grande attraction naturelle de Bodrum. Il vaut la peine d'être vu avec son air pur et sa magnifique vue sur la mer. Le malheureux feu qu'il a traversé a été un peu endommagé, mais il garde toujours sa nature mystérieuse.
Si vous avez besoin d'une voiture lorsque vous venez à Bodrum et que vous souhaitez louer une voiture, vous pouvez nous contacter..