›

Antalya Airport International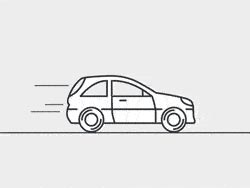 Please wait, we are preparing reasonable prices for you.
Manual Car Rental
As Cizgi Rent a Car customer satisfaction is our priority. So we want to give some information to our valued customers.
One of the biggest controversies among automobile enthusiasts is manual or automatic gearshifting. The only difference between these two car types is the difference between the transmission gearbox.
Advantages of manual gearbox
They take a faster turn.

They provide less fuel consumption at the start of the car..

The dominance of manual-speed vehicles is entirely in the driver. This can actually give you a more enjoyable way to travel. Feeling driving is one of the things some drivers want to feel
Disadvantages of manual gearbox
Your attention should be on your vehicle as well.

Continuous clutch and shifting can make you tired.

If you've just started using a car, you can have a little trouble.

You must keep your car at a constant speed during traffic.
As Cizgi Rent a Car, we offer you a lot of options for the manual gears you prefer
We have always been committed to sharing our experience with you, our valued customers, for your car rental operations. You can reach us by clicking on the detailed information related to our vehicles.
We wish for pleasant driving.