›

Gaziantep Airport International
5% discount is applied to reservations made on our website or mobile page.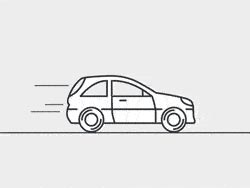 Please wait, we are preparing reasonable prices for you.
Gaziantep Oğuzeli Airport Car Rental
"Antep" has an important historical and cultural position as the city was between Mesopotamia and Mediterranean. Gaziantep is more developed than other cities in the Southeast Anatolia Region and referred as "Paris of the East". Antep that has witnessed one of the most glorious resistance of the history during World War I was given "Gazi" title and called as Gaziantep. Gaziantep has lots of signs from civilization as the city is on the Silk Road and has lots of historical and cultural artefacts. Since the city is the cradle of different civilizations, the doors of this gourmet city are open to tourism with different food culture. Gaziantep cuisine with 6000 years of history is valued at international arena. The city has been representing our country in UNESCO Creative Cities Network since 2016. In any case, if you want to spend comfortable time in Gaziantep where the modern world and nature intersects and if you need a car to visit the city, you can rent and book your car from Gaziantep Airport from Cizgi Rent a Car.
When to Visit Gaziantep?
Gaziantep that has both continental and Mediterranean climate due to its position has very hot summers and cold and rainy winters. The highest temperature was 44 and the lowest temperature was -13. The best season to visit the city is autumn.
Where to Stay in Gaziantep?
Gaziantep welcomes lots of domestic and foreign tourists as a developed industrial zone, historical and cultural artefacts and its cuisine. The city has lots of hotels, motels, hostels, guesthouses and rental houses. You can find luxurious chain hotels at the city center and 4-5-star hotels are often preferred by businessmen. If you want to stay at the city center, you can choose authentic traditional Gaziantep structures. While the districts mainly have boutique hotels, the prices are more affordable than the city center. But we recommend a vehicle if you prefer to stay at the city center. You can stop by our airport car rental office.
What Are the Places to Visit in Gaziantep?
The city has been home to different civilizations such as Babylonians, Hittite, Komagene, Romans, Byzantines and Ottomans. You can find the sings of every civilization on the narrow stone streets of Gaziantep and we recommend seeing historical houses, coppersmith bazaar, bedesten, Zeugma ancient city. Gaziantep has amazing tastes as food culture just like other Southeast Anatolian cities. But the first thing that comes into mind in Gaziantep is baklava. You must not come back from Antep without eating baklava. The places you can visit after Gaziantep Airport car rental are as follows. Zeugma ancient city is a historical structure in Belkıs village of Nizip district. This ancient city built in the time of Alexander the Great and has signs of numerous civilizations is place to be visited in terms of history and culture. Coppersmith Bazaar is the place where masters carrying out 500-yers of tradition are gathered to make handmade copper products from the early hours of the morning. Gaziantep was an important trade center in the Ottoman period and coppersmith was important. You can drink tea with warm coppersmiths and learn more about the art in Coppersmith Bazaar that has more modern arts compared to the old periods. Historical Houses are the two-store houses with large courtyards which are the common housing type of this geography and you can find these houses in the narrow streets of Antep. You can visit some of these houses which are used as a museum and learn the house culture. Antep Castle was built as a watchtower in Roman period and turned into a castle in Byzantine period. It is one of the symbols of Gaziantep. You can rent your car in different segments from Cizgi Rent a Car for an enjoyable and comfortable visit in Gaziantep and enjoy Gaziantep.
Gaziantep Airport Transportation
The distance between the airport and city center is 20km. You can use public bus, taxi or Havaş to transport from airport to city center. If you are here for travelling, public transport will make you lose time. Similarly, time will be valuable in your business trip. Because although public transportation is easy, you can freely go anywhere you want with the car you drive, stop anywhere you want to take photos or taste the delicious food of Gaziantep anywhere you want. You can choose the most affordable car from the search section on our website or our Gaziantep Airport car rental office and start driving to discover Gaziantep.