›

Antalya Airport International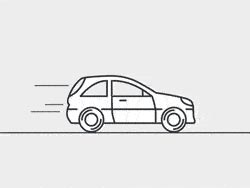 Please wait, we are preparing reasonable prices for you.
Antalya Airport Car Rental
Antalya which is the first destination to come to mind when we say sea and sun is known as the most preferred holiday region by domestic and foreign tourists. Antalya known for its amazing views, sea, nature, luxurious hotels, being home to different civilizations, historical and cultural heritage can be easily reached from the country and abroad. Antalya with numerous museums, ancient cities, beaches, ruins and historical heritage is the favorite for those who want nature and culture tourism together. Although Antalya comes into mind for summer holiday, it is one of the rare regions open for tourism in four seasons due to its warm climate. For this reason, Antalya Airport welcomes numerous domestic and international tourists.
Antalya Airport that can be visited for other purposes than tourism such as business or flying to other cities give chance for easy transportation to nearby cities such as Burdur, Isparta, Konya, Karaman and Mersin. It is recommended to travel in Antalya by car due to large surface area and having high number of natural, historical and cultural heritage. Antalya Airport where you can easily have your domestic and international flights has lots of different car rental services. You can learn more about Antalya Airport car rental companies before your travel for the offers to fit your budget and needs.
Antalya which is the first city that comes into mind when we say holiday in Turkey has the most important tourism income of the Mediterranean region and Turkey. In addition to an amazing holiday with sea, sun and sand, you might visit the city for business. In any case, if you want to spend comfortable time in Antalya where the modern world and nature intersects and if you need a car to visit the city, you can rent and book your car from Antalya Airport from Cizgi Rent a Car. If you need rental car in Antalya city center, you can visit our Antalya Car Rental page. While there are lots of car rental companies at the airport, Cizgi Rent a Car offers rent a car service in Antalya and different locations. Renting a car from the airport after your travel will save time. You can choose Cizgi Rent a Car for cheap car rental in Antalya Airport. You can have the best services with affordable car rental options.
Why Should You Rent a Car in Antalya Airport?
Antalya Airport has the highest domestic and foreign tourist traffic in Turkey after İstanbul. Antalya rent a car firms meet the rent a car needs of domestic and foreign tourists due to this high traffic. Tourists in this region demand Antalya rent a car services to discover cultural, natural and historical beauties such as Kaş, Kalkan, Side, Demre, Olimpos, çıralı, Tahtalı Teleferik, Kemer, Lycia Road, Konyaaltı, Geyikbayırı, Termessos Ancient City, Düden Waterfall, Kurşunlu Waterfall, Perge Ancient City, Belek, Manavgat Waterfall and Alanya.
Since these areas cover a large area, travel lovers prefer to visit Antalya with car. Cizgi Rent A Car gives Antalya Airport rent a car offers to make your journeys more enjoyable with complete customer satisfaction and extra services. You can get affordable offers for Antalya Airport cheap car rental from Cizgi Rent a Car and complete your travel freely and for your personal taste.
How to Rent a Car in Antalya?
Cizgi Rent A Car provides fast and practical services online and from physical offices for customers to benefit from rent a car service in a seamless and easiest way. It is easy to benefit from car rental services in Antalya Airport preferred by the largest airline companies of Turkey and the world. Regardless of domestic or foreign connected flights, you can reach Cizgi Rent A Car that offers Antalya rent a car service from website, call center or mobile app.
After selecting your vehicles for your needs and budget, you can easily benefit from rent a car service with different financial payment plans. You need your original or photocopies ID or passport to complete Antalya Airport rent a car service. Cizgi Rent a Car that enables practical and short delivery process finds solutions to your problems in the shortest time with expert and experienced team. You can freely discover the blue water, cultural heritage and unique historical capital of Antalya with short and practices processes.
Luxurious Antalya Airport Car Rental Advantages
Cizgi Rent a Car considers the customer satisfaction and offers extra services or luxurious cars for different needs and budget alternatives. Cizgi Rent a Car with a large vehicle fleet has large SUV and MPV options for crowded families or groups. Newest vehicles that you will choose based on your needs and personal taste will help you to have comfort and luxury when you discover the beauties of Antalya. Vehicles with different properties such as diesel, gasoline, automatic or manual are offered based on user choices. You can learn more information from website, mobile app or on the phone about Cizgi Rent A Car car rental services that offers extras such as HGS, child's seat, navigation, insurance and car return to different location.