›

Sabiha Gokcen Airport International
5% discount is applied to reservations made on our website or mobile page.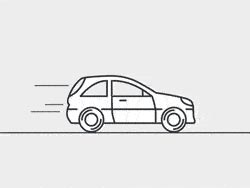 Please wait, we are preparing reasonable prices for you.
Istanbul Sabiha Gokcen Airport Car Rental
Name the world's first female fighter pilot and which is Turkey's first woman pilot Sabiha Gökçen airport area, is Turkey's second busiest airport. Due to its proximity to Anatolia and its location, it also welcomes guests from surrounding areas such as Kocaeli, Sakarya and Bursa.
Istanbul, which links Asia and Europe, will leave you in love from the moment you arrive. The city, which is quite crowded with a population of 15 million, has all kinds of transportation possibilities. You can live the historical life in the city where predominantly Byzantine and Ottoman artifacts are found.
You can rent your car at Istanbul Sabiha Gökçen Airport and make your booking transactions with Cizgi Rent a Car in order to pass the time in Istanbul in the best, most convenient and most convenient way and to be able to travel freely.
When will go to Istanbul?
It can be said that due to the location you are in fact a full transition climate prevails. Istanbul is a cosmopolitan city you can go to all seasons. Summers are hot and humid, winters are cold and in the short run it is rainy. But the best time to visit in the spring. The greenery of the Anatolian side and the seaside parks allow you to enjoy the sun.
Where does Istanbul stay on the Anatolian side?
There are luxury hotels, guesthouses, guesthouses, rental houses and city hotels all over the city. Depending on the location you want to travel, you can choose an accommodation close to that area. Istanbul is a crowded city. And there is a lot of traffic in terms of tourists. In addition, since it is a transfer point from east to west, daily or day-to-day visits are also very high. And you can always find a place to stay. The important thing is to find the best hotel for you.
Where are places to visit in Istanbul Anatolian side?
Istanbul was the capital of two great empires of history. And within your borders, you will have a continuous historical structure. There is a place you can visit and see in Anatolia which is a bit more virgin than the European side.
So, after you have made your rental car at Sabiha Gökçen Airport,
Maiden's Tower; It is among the symbols of Istanbul. It is also known around the world by the story of the building on the coast of Üsküdar. You can take a sip from the river where you can take the car to the side and throw the pretzels against the girl's tower from the beach.
Anatolian Fortress; It was built by Yıldırım Beyazıd in the 14th century and was used for the occupation of Istanbul. However, Istanbul was not conquered at that time and it was used to cut aid from the sea with Rumeli Fortress which was built just opposite to Fatih Sultan Mehmet period.
When you come to Istanbul we recommend that you experience street flavors that are unique to the city. Istanbul is like a center of entertainment life and daily life with art galleries, cafes, jazz clubs and restaurants that produce tastes that appeal to every taste.
With Cizgi Rent a Car which is the most suitable car rental company for a pleasant and comfortable journey in Istanbul, you can reliably enjoy Istanbul with car rental from every segment.
Istanbul Sabiha Gökçen Airport Transportation
Sabiha Gökçen Airport located in Pendik near Anadolu is 12 km to Pendik, 40 km to Kadıköy and 50 km to Taksim.
There are many municipal buses at the airport where you want to go. E10 and E11 make a trip to Kadıköy. With Havabus buses you can also reach Kadıköy and Taksim.
If you are thinking of renting a car from Sabiha Gökçen Airport, where you can also choose your 24/7 taxi option, you can choose the best priced car for you from the search section on our website or by coming to our Istanbul Sabiha Gökçen Airport car hire office. And to explore Istanbul, you just need to be in the car.