›

Dalaman Airport International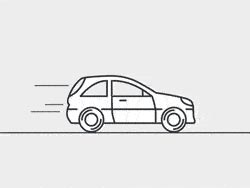 Please wait, we are preparing reasonable prices for you.
Dalaman Airport Rent a Car
If you want to spend comfortable time in this city where the modern world and nature intersects and if you need a car to visit the city, you can rent and book your car from Dalaman Airport from Cizgi Rent a Car.
When to Visit Dalaman?
Dalaman with a typical Mediterranean climate attracts lots of tourists during summer like other Mediterranean cities. But you might also choose to go in the winter as winter is warm and calm. Dalaman which you can visit in every season waits for you with warm climate.
Where to Stay in Dalaman?
Dalaman where blue and green intersects have lots of four- and five-star hotels. You can also choose hostels and boutique hotels. The region with high number of tourists have an accommodation option to match all tastes and budget. Additionally, since Dalaman Airport is selected to visit the nearby areas, you can find more hotels in other settlement areas or bays. There is an accommodation option for your travel plan.
What Are the Places to Visit in Dalaman?
Dalaman as an intersection point facilitated the transportation to nearby cities with the airport and railway. Therefore, when you are in Dalaman, you can also visit nearby bays. Fethiye, Ölüdeniz, Muğla and Marmaris are some of them. So, after renting your car from Dalaman Airport, you can visit Sarsıla Bay which is one of the numerous bays of Dalaman and spend amazing time near sea with the smell of pine tree. You can sunbath and enjoy the sea in Sarıgerme and Ekinci bays. If you love rafting or if you want to try rafting for the first time, we recommend Dalaman River. You can cool down in the hot summer weather with rafting. If you want a historical and cultural trip, you must visit Telmessos Ancient City. Rock stones from ancient times attract the attention of domestic and foreign tourists. Tlos which is another ancient city is in Yaka Village and you can experience Lycian period. You can rent your car in different segments from Cizgi Rent a Car for an enjoyable and comfortable visit in Dalaman and enjoy Dalaman.