›

Sakirpasa Airport International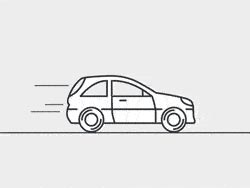 Please wait, we are preparing reasonable prices for you.
Adana Car Rental
Adana in the Çukurova basin is waiting for you with its food culture, history, sea and delicious food. The city is divided into two by Seyhan river and you will enjoy walking by the river side. The hot climate of the Mediterranean will relax you when you are drinking your coffee in the cafes with stone bridge view. The city has a small airport. Although the airport is small, it is the 6th largest airport in Turkey in terms of intensity. If you want to rent a car in Adana, you can take the most suitable car from our Cizgi Rent a Car office at the airport an at the city center.
When to Visit Adana?
You can go to Adana in any season as the city has Mediterranean climate. But general spring is preferred since summer is hot. Winter can be ideal for visiting the city since the weather is never too cold. The worst time to visit Adana is July and August when the temperature reaches 40 degrees.
Where to Stay in Adana?
The city divided into two by Seyhan river has luxurious hotels on one side and boutique hotels on the other. The city center as hotel, hostel and guesthouses for your budget. Also, if you prefer cheap accommodation, you can check hotels outside the city.
Where to Visit in Adana?
Adana that dates back to the beginning of humankind has various historical and cultural heritage. But most people visit this city for the delicious cuisine. "Adana Kebab" names after the city is one of them. We recommend spending time to taste food in Adana where you can find lots of unique tastes. Stone Bridge on Seyhan River is the symbol of the city. It is the oldest bridge that is actively used. The bridge that connects Seyhan and Yüreğir districts have lots of parks, cafes and restaurants around it. You must visit Sabancı Central Mosque built by the collaboration of reputable Sabancı family of Adana and Religion Foundation. The mosque has the largest capacity in the Balkan and Middle East. 28,500 people can pray here. The outside looks like Sultanahmet Mosque and the interior looks like Selimiye Mosque.