›

Esenboga Airport International
5% discount is applied to reservations made on our website or mobile page.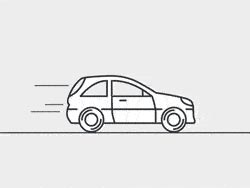 Please wait, we are preparing reasonable prices for you.
Ankara Rent a Car and Car Rental Service
You can rent a car in Ankara from Cizgi Rent a Car with affordable prices. You can choose and book your car for Ankara cheap car rental service. You can get your affordable rental car from our city center and Esenboğa Airport Cizgi Rent a Car offices. All you need to do is check our article on places to visit in Ankara. We will talk about things to consider during Ankara car rental.
Ankara as a living museum has witnessed the Independence War of the Republic of Turkey and the city is still important as the capital. Ankara is the second most crowded city with five million population and has ten thousand years of past. The city has museums with different artefacts from the Hittite, Byzantines, Ottomans and Turkey. While the city was a small town before the Independence War, it is the heart of bureaucracy and politics. The city that continue to develop is known for famous educational institutions. If you want to discover the beauties of the city and spend an efficient holiday, rent a car in Ankara from Cizgi Rent a Car. You can find the things you can do in Ankara in our article below. You can contact Cizgi Rent a Car Ankara Office and ask your questions.
Things to Consider When You Rent a Car in Ankara?
Can I find cheap car in Ankara?
You can choose Cizgi Rent a Car for cheap car rental. We always offer the most affordable car rental service with our wide vehicle fleet and customer satisfaction.
How is the traffic in Ankara? Is car journey easy?
If you know driving and experienced, we can say it will be easy. There might be traffic in Ankara but you don't need to worry about it.
What is the best Ankara car rental firm?
One of the best firms to rent a car in Ankara is Cizgi Rent a Car. The firm is in car rental sector for more than 25 years. We guarantee best service with our corporate structure and experience.
Is there any firm renting with cash?
You can rent a car with cash in Ankara vehicle rental operation.
When to Visit Ankara?
Ankara has a typical continental climate as the city is in Central Anatolia. The summer is dry and hot and the winter is cold and rainy. While March-April is the rainiest months, July and August are the hottest months. December and January are the coldest and the most snow rate is in these months. The best season to run away from excessive hot and Ankara's cold weather, spring and autumn are ideal. We are happy to see you in our Esenboğa Airport car rental office before leaving the airport to discover the city.