›

Sakirpasa Airport International
5% discount is applied to reservations made on our website or mobile page.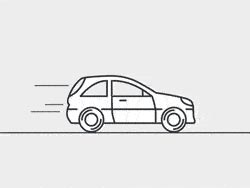 Please wait, we are preparing reasonable prices for you.
Adana Şakirpaşa Airport Car Rental
Although Şakirpaşa Airport is in Adana, the airport services to Mersin and Osmaniye. This is the 6th largest airport in Turkey in terms of passenger traffic and one of the most active airports in terms of car rental. You can easily receive your rental car from our Adana Şakirpaşa Airport car rental office after landing or by booking beforehand. When you arrive Adana, you will find yourself between history, city and food culture. This city known for the cuisine in our country has restaurants where you can taste lots of dishes. Since the distances between places to see in Adana are long, you might have problems with time and transportation. The first think you need to do to visit the city and save time is rent a car with Cizgi Rent A Car.
When to Visit Adana?
You can go to Adana in any season as the city has Mediterranean climate. But general spring is preferred since summer is hot. Winter can be ideal for visiting the city since the weather is never too cold. The worst time to visit Adana is July and August when the temperature reaches 40 degrees.
Where to Stay in Adana?
Since Adana is a trade center and a taste stop, there are lots of options in terms of hotel to welcome guests. It is more advantageous to choose hotels in Seyhan and Yüreğir region. If you want to avoid chaos and noise of the city, you can choose the hotels near Seyhan River. You can check Adana hotel recommendations.
Where to Visit in Adana?
The places you can visit after Adana Şakirpaşa Airport car rental process are as follows. Adana City Center that is 3.5 km away from the airport is a food heaven. We recommend tasting delicious food. Also, you can feel a different vibe at the city center with historical mosques. Adana is one of the most important places in Turkey in terms of gastronomy. Adana that has lots of dishes including Adana kebab names after the city will give you extraordinary tastes with its breakfast culture. The most famous food in Adana where everyone eats liver in every meal is liver kebab. Additionally, you can taste amazing food on Ciğerciler Street. Taşköprü is a bridge on Seyhan River that connects Seyhan and Yüreğir districts. Taşköprü which is the oldest bridge in active use is a must-see structure in Adana. It is believed that the bridge was constructed by Roman Empire Hadrian in 4th century. Each entrance has a castle door. Sabancı Central Mosque built by the collaboration of Religion Foundation of Turkey and Sabancı Foundation has become the symbol of Adana. It is accepted as the largest mosque in the Balkans and Middle East. 28 thousand 500 people can pray here. It looks like İstanbul Sultanahmet Mosque. The interior looks like Edirne Selimiye Mosque. Mersin is 65 km away from the airport and uses Adana Şakirpaşa Airport. This city that offers more economic holiday option than other Aegean and Mediterranean cities have amazing districts and bays for holiday. Additionally, Mersin with amazing places to visit in historical sense has Heaven-Hell dents, Yumaktepe tumulus which is one of the first agriculture places, warrior sculptures on rocks inside Devil's Valley and Men Rocks. Tarsus: This city 51 km away from the airport has been home of many civilizations in the history and has lots of historical artefacts.
Adana Şakirpaşa Airport Transportation
There are public buses from the airport to Adana city center. These are lines 135, 159, 250 and 252. Other than that, there are Havaş lines between Mersin-Tarsus-Adana and Osmaniye-Adana. Additionally, there is a metro line at the city center. You can take the metro to Çukurova University. It is important to note that public transport is not open until late. You can choose the most affordable cars from the search section on our website or from our Adana Şakirpaşa Airport car rental office. All you need to do is drive to discover Adana.