›

Trabzon Airport International
5% discount is applied to reservations made on our website or mobile page.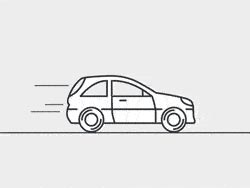 Please wait, we are preparing reasonable prices for you.
Trabzon Airport Rent a Car
You will have unforgettable memories in Trabzon famous for rain in every season, green nature, folk songs and jokes. This city known as the pearl of the Black Sea is the largest and most developed city of East Black Sea. It is possible to find historical artefacts from Roman, Byzantine and Ottoman empire. Trabzon is covered with forests as rainy Black Sea climate is dominant. Since the city is rich in valleys, cliffs, lakes and rivers, the settlements are far away from each other. Therefore, the distance between locations is far. The people earn their living from fishing and agriculture. The most important agricultural products are nuts and tea. If you want to spend comfortable time in Trabzon where the modern world and nature intersects and if you need a car to visit the city, you can rent and book your car from Trabzon Airport from Cizgi Rent a Car.