5% discount is applied to reservations made on our website or mobile page.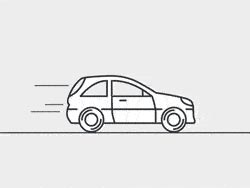 Please wait, we are preparing reasonable prices for you.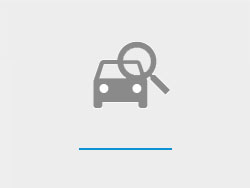 We do not have a suitable vehicle in the date range or location you are looking for. For detailed information, you can contact our Call Center at +90 850 11 83.
Hatay Airport Car Rental
Turkey's south, is a place that should be between the full flavor of your meals and three great religions lived together in this unique city must plan your trip. Hatay, sometimes referred to as the "Queen of the East," was chosen by UNESCO as the "city of peace."
Many mosques of historical periods, courtyard houses and mosaics are hosted by this mosque and also hosts many tourists with their beaches, baths, springs.
Hatay, with the influence of having hosted many civilizations in the past, still maintains many of the culinary cultures until the present day. It is the number one route to the rich cuisine and gourmet tours. In addition, Islam, Christianity and Judaism are intertwined and this city is one of the centers of interest of the whole world with its cosmopolitan structure.
If you have a plan to travel to Hatay and if you need a car, you can rent your car in Hatay Airport and make your booking with Cizgi Rent a Car to get the best, most comfortable and convenient way to pass your time and travel freely.
When to go to Hatay?
Mediterranean climate is dominant throughout Hatay Province. Summer months are hot and dry, winters are rainy and warm. But as we go up high, the climate changes. The winters are getting tougher, especially in Yayladağı.
The hottest month is August and the coldest month is January. Because of the Mediterranean climate, you can try the delicious cuisine of winter in Hatay, which can be visited in four seasons and you can visit historical places. In summer you can enjoy the sea and the sand.
Çevlik Beach, which is the longest beach with 14 km of Mediterranean Sea, can be opened in May until the month of November.
Where to stay in Hatay?
Those who prefer to stay in Hatay prefer Antakya and İskenderun districts. In this city which develops every day in terms of tourism, it has become more convenient and more options with the hotels in this city. we believe that you can find the most suitable accommodation for your budget, keeping in mind that four-star and five-star hotels, as well as urban hotels, boutique hotels and pensions.
If you prefer a stay in the city center, you can reach a lot of flavor stops more easily and you can feel the historical and cultural texture more closely.
Where are places to visit in Hatay?
Hatay, where three great religions lived peacefully for many years, has works from many different cultures. You can find a church right next to you while there are Islamic buildings. The guests who come to Hatay can not pass the tastes of Hatay's cultures from every civilization while doing historical and cultural excursions on the one hand.
So, after you have done your car hire in Hatay Airport,
Pierre Church; It is considered one of the first churches in the world. It is also the first Catholic church. In your mind you are reviving a magnificent structure. This church, which is a cave when you think about the period, is a place frequented by many local and foreign tourists with its spiritual value.
Hatay Archeology Museum; this place is one of the places you should definitely come to in Hatay with a collection of the second largest mosaic of the world and a collection of the world's third largest coin, from Hittite to Rome, Byzantine to Ottoman with many historical works.
St. Simeon Monastery; Located on a hill on Samandağ road, you can look forward to seeing the monument even if you can not maintain its integrity. From the founders of the Stilit order, Saint Simeon has been retreated here to be purified from all the blessings in the world and to be close to God after being educated in various monasteries from many parts of the world. This monastery was built here by his disciples after his death.
Asi River Waters; Antakya is a beautiful area that will help you to collect your energy with the spacious air that separates the center and the riverside by the municipality and the green areas of the beautiful parks are located and you can sit and relax by the side of the season.
With Cizgi Rent a Car which is the most suitable car rental company in Hatay for a pleasant and comfortable travel, you can reliably enjoy Hatay with car rental from every segment.
Hatay Airport Transportation
Hatay Airport is 30 km from Iskenderun and 27 km from Antakya. Hatay Airport is accessible via Havaş. 60 minutes to Iskenderun and 40 minutes to Antakya. You can also get a 24/7 taxi service.
Public transportation is available in the city. Most can only get one place at a time when you want to go. However, if you come for sightseeing, public transport will be a waste of time for you. Because public transport is a convenience, you can get a free weekend with a car for a short weekend on your holiday, you can stop at any place and take a photo or you can taste the famous famous tastes of Hatay where you want.
You can choose the best priced car for you from our search section on our website or by coming to our Hatay Airport car hire office. And to explore Hatay you just have to get on the car.