5% discount is applied to reservations made on our website or mobile page.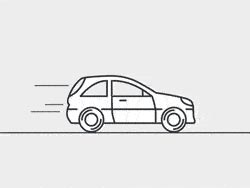 Please wait, we are preparing reasonable prices for you.
Kayseri Airport Car Rental
The city is located at the foot of Mount Erciyes; sausages, pastırmaları, mantılarının unique tastes, as well as having many places to visit the city should be a place to plan your trip.
Kayseri, the hometown of Mimar Sinan; medrese, caravanserais, mosques, and a historical and cultural banquet. It is also the third largest industrial city of Central Anatolia after Ankara and Konya.
Kayseri, which is also open to winter tourism with its ski center located on Erciyes Mountain, where its skirts are established; is always in a position to welcome you both in summer and winter. For Kayseri we recommend you to spend 3-4 days. You will be really satisfied both in terms of taste and in historical culture.
You can make your Kayseri airport car hire and reservation transactions with Cizgi Rent a Car in order to pass the time, to visit the doya doya in the best, most convenient and most convenient way in Kayseri.
When will Kayseri go?
In Kayseri, where continental climate is experienced due to the fact that Central Anatolia is located in our region; summers are hot and arid, winters are cold and rainy. So the best time to visit Kayseri is during the autumn or spring months. July and August are the hottest periods of the city. You can also visit Kayseri which is open to winter tourism with the Erciyes Ski Center which is one of the popular places of skiers in winter.
Where do you stay in Kayseri?
Kayseri welcomes many visitors every year in terms of trade and tourism. This is why there are so many hotels and pensions. Most of the hotels are located in the center of Kayseri. These hotels, where you can find accommodation for your budget and your tastes, as well as the hotels on Mount Erciyes, expect to welcome you during the winter season.
Most of the hotels in Kayseri are preferred for business visits. If you have picked up your vehicle at our Kayseri airport car hire office, you can also choose to stay at the hotels 2-3 km away from the city center. This gives you an easier access.
Where are places to visit in Kayseri?
Kayseri, which is the junction for Anatolia, is a museum city hosted by many civilizations. In Kayseri, especially the Seljuk period buildings are striking. Kayseri, which hosts many tourists with its historical and cultural values as well as nature, attracts winter sports enthusiasts especially with Erciyes Mountain.
After you have made your car rental in Kayseri Airport,
Kayseri Fortress and Castle; It is thought to have been built in the 3rd century AD during the Roman Empire period. Located in Cumhuriyet Square in the city center, Kale is one of the symbolic places of Kayseri. The castle, which has experienced many invasions due to its location, still maintains its stability today. It is also very easy to reach the city center.
Grand Bazaar and Bazaar of Winches; Among the closed bazaars built during the Ottoman period is the second largest place after Istanbul. From jewelers to spice shops, to clothing stores, to souvenir shops, there are many shopping places. It still maintains its place in Kayseri trade as it was in the old times.
Kayseri High School National Struggle Museum; Leaving traces the history of Turkey and important personalities who graduated this school it was converted into a museum in 2016. Sakarya Square battle with all senior students martyrdom at that time, the school can not give the deepest traces of the National Struggle reflects. Stone School museum building called the traces of your visit to the Liberation War period, you can contact these school graduate and leave a trail of information about the history of Turkey party.
Mount Erciyes; It is the symbol of Kayseri, which is seen from the place of the city and greets you with its glorious stance. Erciyes Mountain, where winter sports facilities are located, is one of the places that you should definitely come by during the winter, especially when there is an intense visitor flow during the winter season. You can try skiing at the facilities you can reach via cable car.
With Cizgi Rent a Car which is the most suitable car rental company for a pleasant and comfortable travel in Kayseri, you can reliably enjoy Kayseri with rental cars from every segment.
Kayseri Airport Transportation
In Kayseri, the third largest city in Central Anatolia, public transportation is provided by trams, buses and minibuses. From Kayseri Airport you can reach the city center by taxi, city buses or Havaş. However, if you come for sightseeing, public transport will be a waste of time for you. This is also the case for your business trips.
Public transport is a convenience, but on a short weekend you can get to your destination whatever you want with a car you can drive yourself on your vacation, stop at any place and take a photo, or taste Kayseri's famous tastes in the place you want.
You can choose the best priced car for you from our search section on our website or by coming to our Kayseri Airport car hire office. And to explore Kayseri, you just have to get on the car.