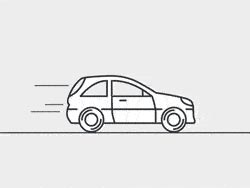 Please wait, we are preparing reasonable prices for you.
Hatay Rent a Car
This unique city with three religions must be added to your travel plan. Hatay once known as "The Queen of East" is selected as "the city of peace" by UNESCO. The city welcomes lots of tourists with historical artefacts from ancient times, houses with courtyard, mosaics, beaches, hot springs and highlands. If you want to spend comfortable time in Hatay and if you need a car to visit the city, you can rent and book your car from Hatay Airport and in Hatay from Cizgi Rent a Car.
When to Visit Hatay?
Hatay city center has Mediterranean climate. The summer is hot and dry and the winter is warm and rainy. But the climate changes as the altitude increases. Winter is harsh especially in Yayladağı. The hottest month is August and the coldest month is January. Since Mediterranean climate is dominant, Hatay can be visited in four seasons and you can taste the cuisine and visit historical places in winter. You can enjoy the sea and sand in summer. The long beach of the Mediterranean with 14 km long is Çevlik Beach and the season is open from May to November to swim.
Where to Stay in Hatay?
People who want to stay in Hatay often choose Antakya and İskenderun districts. This city that improves every day in terms of tourism starts to offer more comfortable and lots of hotel options. In addition to four- and five-star hotels, we believe that you can consider city hotels, boutique hotels, hostels to find the best accommodation for your budget. If you choose to stay at the city center, you can easily access to lots of restaurants and closely feel the historical and cultural texture.