›

Adnan Menderes Airport International
5% discount is applied to reservations made on our website or mobile page.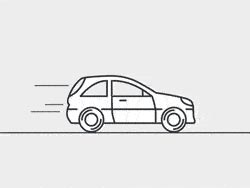 Please wait, we are preparing reasonable prices for you.
İzmir Adnan Menderes Airport Car Rental
İzmir as the pearl of the Aegean is at the same time third largest city of Turkey. İzmir as a port city hosts famous global fairs. You can experience sitting on the grass in Kordon, plan a beautiful holiday in Çeşme, spend some quite time in Foça and experience wine in Şirince when you rent a car in İzmir. İzmir is suitable to visit in every season and the city is waiting for you with day and nightlife. You can easily make your travel plans by renting a car to visit various districts and holiday regions. You can book and rent a car from İzmir Adnan Menderes airport from Cizgi Rent a Car and start moving. If you want to rent a car from the city center, you can visit our İzmir Car Rental page.
When to Visit İzmir?
İzmir with Mediterranean climate can be visited in every season. The highest number of tourists in İzmir are between May-September. Due to heat in summer, we recommend coastal holiday regions that you can swim rather than the city center.
Where to Stay in İzmir?
You can find all types of hotels and hostels in İzmir which will help you to make a travel plan with all districts. Alsancak, Karşıyaka and Konak could be the central locations. If you want to swim in the sea, you can find affordable hotels, boutique hotels and hostels in Çeşme, Alaçatı, Foça and Urla.
What Are the Places to Visit in İzmir?
After renting a car from İzmir Adnan Menderes Airport, you can visit these places: İzmir: you can visit Alsancak Coastline and taste famous İzmir pastry. You can visit Konak Kemeraltı to feel the historical texture of İzmir and have a coffee in Kızlarağası after shopping. You must take photos in Elevator, Fair and Watch Tower. Şirince: This small Aegean Village that will leave a delicious taste with its wines is a place to be visited. Vehicles are forbidden in the village due to narrow streets. Therefore, you need to park your car at the village entrance. Alaçatı: Alaçatı which is the most popular holiday region in recent years is in Çeşme. The windsurf area, historical stone houses and never-ending nightlife is waiting for you. Ephesus Ancient City: Ephesus which is one of the most important ancient cities around the world is 50 minutes away from Adnan Menderes Airport by car. The ancient city in Selçuk district of İzmir has Arthemis Temple, Celsus Library, Ancient Theatre, Virgin Mary House and St. John Castle You can rent your car in different segments from Cizgi Rent a Car for an enjoyable and comfortable visit in İzmir and enjoy İzmir.