›

Antalya Airport International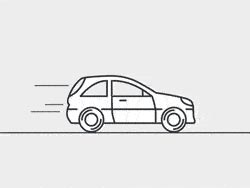 Please wait, we are preparing reasonable prices for you.
Automatic Transmission Cars
Cizgi Rent a Car
as customer satisfaction is our priority. So we want to give some information to our valued customers.
One of the biggest controversies among automobile enthusiasts is manual or automatic gearshifting. The only difference between these two car types is the difference between the transmission gearbox.
Advantages of automatic gearbox;
You can enjoy a pleasant ride, focusing on the road, without having to distract your attention for clutch or gear.

Newly launched automatic gearbox is the advantage for you.

It does not run back uphill and ramps.

As the left foot rests, it provides ease and comfort on the long way.
Disadvantages of automatic transmission vehicles;
Control is difficult compared to manual gearbox.

The car will accelerate later.

Fuel consumption of automotive gears is higher.
As
Cizgi Rent a Car
ol, we offer you a lot of options for your preference for automatic vehicle rental cars.
We have always been committed to sharing our experience with you, our valued customers, for your
car rental
operations. You can reach us by clicking on the detailed information related to our vehicles
Enjoyable driving.